2023 MONTHLY MEMBER MEETINGS
7:00 pm on the second Monday evening of most months.
Location: CrossLife Evangelical Free Church
431 W. Austin Avenue, Libertyville, IL.
We begin with a short business meeting that is usually followed by a guest speaker. During each meeting we conduct a plant competition among our members. The competition points are accumulated throughout the year and the winner is presented a traveling plaque with their name and the year engraved. We end our meetings with some refreshments and time to socialize among our members and our speaker(s).
Whether you are an avid gardener or a novice at gardening, please join us at our next gathering.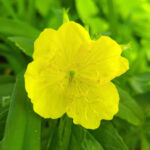 This month's activity
November 6: Annual seed swap and pie social
Bring seeds to share and swap for new seeds to plan ahead for the 2024 growing season!
Swap seeds: Extra packets : Open packets with unused seed : Self-saved seeds
Seeds that are repackaged in paper coin envelopes, small plastic ziplocs or handmade envelopes should contain as much information as possible:
Common name and variety
Color, height , etc.
Year collected or purchased
Seed company or home harvest
Any additional helpful information
If you bring bulk seed , please have the above information clearly posted. You do not have to bring seeds to take seed! We have plenty to share!
Pie Social is a highly anticipated event! Please bring your favorite pie and recipe if homemade! Questions? Contact Cindy. [email protected]. 847-772-2186
Future Activities
December 10: Holiday Dinner