Be a garden enthusiast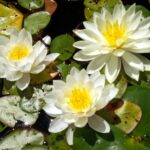 Welcome to The Gardeners of Central Lake County, Illinois. We are a group of gardening enthusiasts that meet once a month with other gardeners for community and to be inspired by outstanding local speakers.
Besides our monthly meetings, listed below, we have yearly activities such as our Plant Sale, Garden and Nature Walks and other social events.
The club has been in existence since 1949 and we are the proud caretakers of the Lynn Arthur Public Rose Garden in Cook Park, Libertyville, Illinois.
Join us any time. See our full calendar. Download a membership form. Guests are always welcome at our regular monthly member meetings.
For any information about our Garden Club contact: Cindy Julian.
[email protected]
847-772-2186 cell
Certify Your Property
A growing number of people manage their landscapes in ways that help keep the planet healthy. If you're among them, please visit, https://www.openlands.org/livability/lakecounty/caringforyourland/certify-your-property/
2023 MONTHLY MEMBER MEETINGS

This month's activity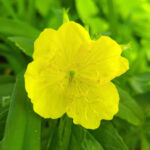 November 6: Annual seed swap and pie social
Bring seeds to share and swap for new seeds to plan ahead for the 2024 growing season!
Swap seeds: Extra packets : Open packets with unused seed : Self-saved seeds
Seeds that are repackaged in paper coin envelopes, small plastic ziplocs or handmade envelopes should contain as much information as possible:
Common name and variety
Color, height , etc.
Year collected or purchased
Seed company or home harvest
Any additional helpful information
If you bring bulk seed , please have the above information clearly posted. You do not have to bring seeds to take seed! We have plenty to share!
Pie Social is a highly anticipated event! Please bring your favorite pie and recipe if homemade! Questions? Contact Cindy. [email protected]. 847-772-2186
Future Activities
December 10: Holiday Dinner
——————————————————————————————————————Great way to start your garden!